WASPI NATIONAL DEMO - 8TH MARCH 2017
We are holding our next national demonstration in Westminster opposite the Houses of Parliament on Budget Day 8th March 2017.  Please join us!! Our demo coincides with International Women's Day, which is very appropriate! Ask your MP to show their support by joining us and posting on social media.
Watch this space for further details...
DWP MASS ACTION​
​
​
If ever there was a time to stand up and be counted as a WASPI woman, it is now.

If there ever was a time when women needed to help other women in a similar situation as you, waiting up to six extra years for your pension, it is now. 


And if you ever needed to give some time to make a formal complaint to the DWP about a case of maladministration….it is that time.
​
​WASPI are pleased to issue the "​Guide to DWP Complaints", produced by top London lawyers Bindmans. It takes into account all the different issues which affect us. It will ensure that our complaints going to the DWP cover all the necessary points and will move WASPI on to a mass complaint to the Parliamentary Ombudsman, which can help us to get justice.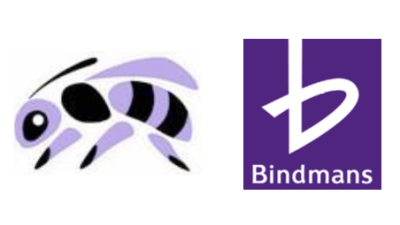 Guide to Maladministration 
There are 2.6 million affected by the lack of notice of the 1995 and 2011 Pensions Acts.   Not all of them even know its happened.

We can help them by making our own complaints and helping others to make theirs.  Don't leave it and think someone else will do it.  This is your pension and your fight.  Look to the left where you can get the " Guide to DWP Complaints " and template letters which will help you make your complaint.   You will also see a Guide to Maladministration which you may also like to read

Ask questions, join a local WASPI group …try.

It involves effort, resolve and determination to do it.  But if we don't make that effort we're sending a strong message to the Government that we don't have the heart to fight the injustice.  As many of us as possible must make a complaint to the DWP - get going on yours now!

It must hurt, and it must sting.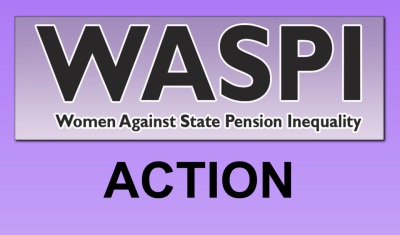 DWP COMPLAINT - STAGES 1 & 2
There is no easy way to do this. There is no quickstep to the legal process. It requires that we take action and don't wait for someone else to do it for us. We have to turn up the heat and we can all help. Tell your friends; send your letters play YOUR part. We want to cause such a high volume that it will further compel the Government to look in earnest at making remedy for the "grotesque disadvantage" and financial loss we have suffered.
STAGE 1: Start the process of making a complaint to the DWP.  Use the template letter as a guide to register your dissatisfaction and formally record your complaint.  
STAGE 2: Once you've had a response to your stage 1 complaint then you're ready to do your next letter.  
Stage two letter template can be found opposite.
​
STAGE 3: Once you've had your response to the previous letter, you'll see you've 6 months to do your next letter.  It's important to stay within the timelines given.​

DWP 1st letter of complaint
DWP 2nd letter of complaint
If the DWP don't reply within their time scales (15 days for first 2 letters then write again and there's a chaser letter template)

PERSONAL FILE REQUESTS - You can do this as soon as you want.  It would be useful to know what DWP holds on your personal file. We would like all WASPI campaigners to ask for this information. You get a form online, print it and complete it - no letter writing this time. You just need to fill in the blanks and post it off to the DWP - simple as that!    It takes up to 40 days to get a reply. Women are getting back lots of useful information from the Personal File requests and some are finding it helpful to claim more qualifying NI years as a result.


Requests for personal information are also called 'Subject Access Requests'.  The DWP will not charge you for this service.


Keep a Copy:  At all stages make a note of the date you sent your letter or SAR and keep a copy of what you sent
If you don't get a response within their timescales for reply then write again and complain again.  We have a template letter to help with that:


The DWP publishes a document about the service you should receive.


Help a WASPI


If you have a WASPI friend who is struggling with access to the internet, try and double your impact by helping her apply too.


Don't delay! Start writing today!​​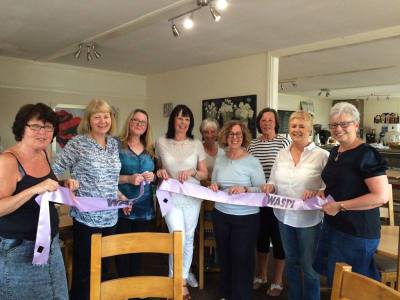 START A LOCAL WASPI GROUP
Local groups are a great way to get together for joint, co-ordinated action and a great way of raising the profile of our WASPI campaign. 
 
There are many women affected by the changes to the State Pension age and there are many more women yet to reach.
 
If you wish to start a local group then please email 
waspigroups@gmail.com
for guidelines. Once you have read the guidelines and established your group you will be added to the Directory.
Dover District Council

Derby City Council

Cornwall County Council

Caerphilly County Borough Council

Cheshire West & Chester Council

Gateshead Council

Halstead Town Council

Lewisham Council

Liverpool City Council

Moray Council

Newcastle City Council

North Devon Council

North East Derbyshire District Council

Plymouth City

Sefton Council

Stoke on Trent City Council

Telford and Wrekin Council

Thanet District, East Kent Council

Exeter City Council

East Devon District Council

Rhondda Cynon Taff Council

Luton Borough Council

Mid-Devon District Council

Middlesbrough Council

Blackburn with Darwen Council

Bournemouth Borough Council

Mid Wharfedale North Yorkshire Parish Council

Nottingham City Council

Notts County Council

Scottish Borders Council

South Tyneside Council

Waveney District Council

Wakefield Council

Highland Council

Torbay Council

Blackpool Council

Burton-upon-Trent Council

Sunderland Council

Teignbridge District Council

South Hams District Council

Northumberland County Council

Manchester City Council

Devon County Council

Ashfield Council

Derbyshire Dales District Council

Fife Council

Bolton Council

Calderdale Council

Chesterfield Borough Council

Dartford Council

Dudley Council

Kirklees Council

Neath and Port Talbot County Borough Council

Sandwell Council

Surrey County Council

Waverley County Council

Wirral Council

Wolverhampton Council

East Sussex County Council

Durham County Council

Hartlepool Council

Hastings Bough Council

Wigan Council

South Derbyshire District Council

Belfast City Council

Bridgend County Council

Dundee Council

East Ayrshire Council

Enfield Council

North Ayrshire Council

Gedling Borough Council

Wealden Council

Eastbourne Borough Council

Argyll & Bute Council

Rugby Council

City of Edinburgh Council

Amber Valley Borough Council

North Tyneside Council

Bolsover District Council

Bridgnorth Council

Cannock Chase Civic Council

Hull City Council

Knowsley Council

Redcar Council

Rutland County Council

Salford Council

Southampton City Council

Somerset County Council

Southwark Council

Mansfield Civic Council

Newry Mourne and Down Council

West Devon Council

Torridge District Council

Renfrewshire Council

Staffordshire Moorlands Council

Halton Council

Falkirk Council

East Dumbartonshire Council

Havant Council

South Somerset District Council

Wrexham County Borough Council

Fermanagh and Omagh Council
CONTACT YOUR LOCAL COUNCILLOR

​
At Derbyshire County Council meeting, supporter Tricia Clough gave a short speech and got a standing ovation!
The council passed following motion:

"The Council calls upon the Government to make fair transitional state pension arrangements for all women born on or after 6th April 1951, who have unfairly borne the burden of the increase to the State Pension Age (SPA) with lack of appropriate notification."​
​
Subsequently Councils nationwide are showing support for WASPI by passing a motion calling for transitional arrangements. This will put additional pressure on non-supporting MP's and the Government.

Thanks to those supporters who initiated with their respective Councils and of course to the Councils in question.


Has your council passed the motion? Let us know here !
​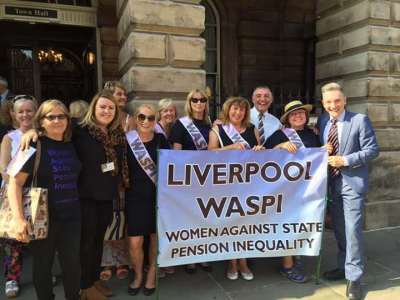 SPREAD THE WORD

Friends, family, colleagues





On shop/town/village notice boards, at clubs, organisations, trade union branches




Hand out leaflets on the streets/at events



Email local news papers/magazines/radio stations and tell your and the WASPI story. 

Follow up with phone call

. 

Make it hard to be ignored!





Organise a supermarket dash.

 

Ask your local supermarket if they will allow you to be near the entrance (not blocking) handing out leaflets.



If possible, ask to have a display or table with info. Invite your local MP and your local press.



LOBBY YOUR MP
Phone his/her constituency office for an appointment for a meeting. Do NOT give up until you have a date!
If you are worried about going on your own, see if there is a local group and if they can find you a buddy. Go to our Facebook page 

Look at the written Evidence (via link on Home Page) to prepare for the meeting, write a letter with your story and with the arguments in the notes to leave with your MP


IF you really feel you are unable (for whatever reason) to visit your MP, write or email him/her and insist that s/he answers your letter. Do NOT give up till you have an answer!
 
Continue to lobby him/her (new information will regularly be put on the website and on Facebook for you to put to him/her). Make further appointments, write/email regular letters. Let your MP know you will NOT give up!​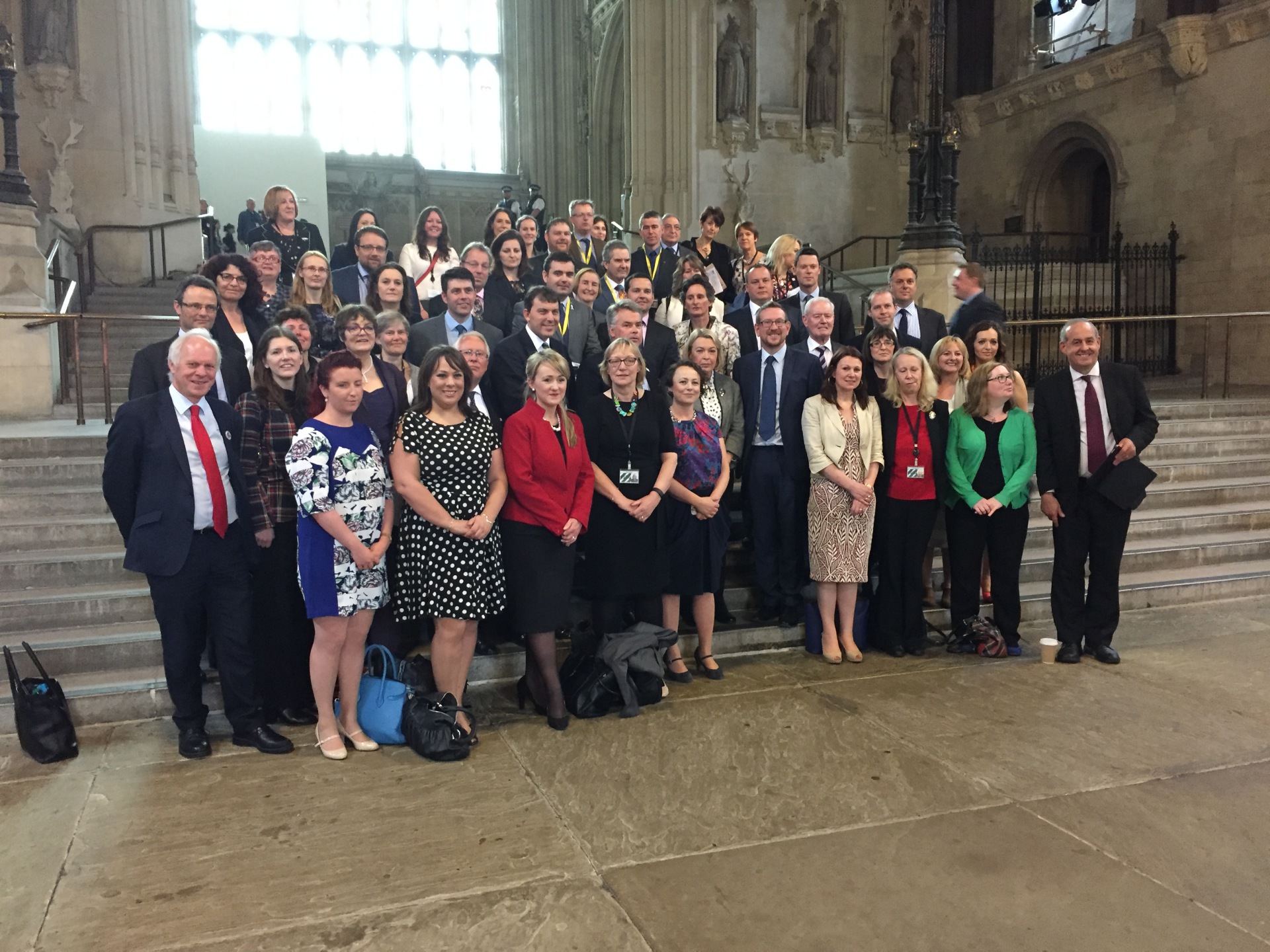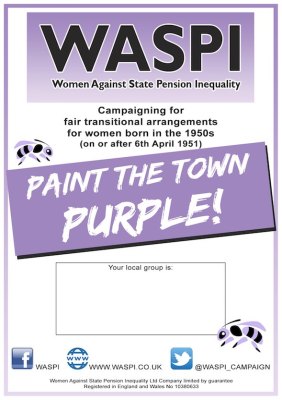 PAINT THE TOWN PURPLE​​

The goal is to let everyone know what the WASPI campaign is and what the campaign is for. No matter where in the UK you live you can help.​

This is an united country wide WASPI campaign to raise awareness of 1950s women's state pension issues, so that everyone knows what the WASPI campaign is and what it is doing.​